Dallas County Commissioners Extend 'Safer at Home' Order to May 15
Dallas County Commissioners Tuesday voted 3-2 to extend the county's Safer at Home order until May 15, keeping restrictions in place about which businesses may operate and how large public gatherings may be while advising people to stay at home unless they are conducting "essential business."
The county reserves the option to extend the order depending on how cases and testing develops in the county in the coming weeks. The county's disaster declaration, a separate document, is in effect until May 20.
During the meeting a dozens of demonstrators staged a protest outside the County Administration Building at Dealey Plaza. Critics of the stay-at-home order complained about the loss of jobs and income. Several nurses, who said they were there to support public health, faced off with the demonstrators.
Dallas County Health and Human Services Director Dr. Philip Huang recommended that the court extend the Safer at Home order until May 31. Experts advised that cases should trend downward for at least two weeks before the community begins to return to normal. The choice of May 15th was a compromise.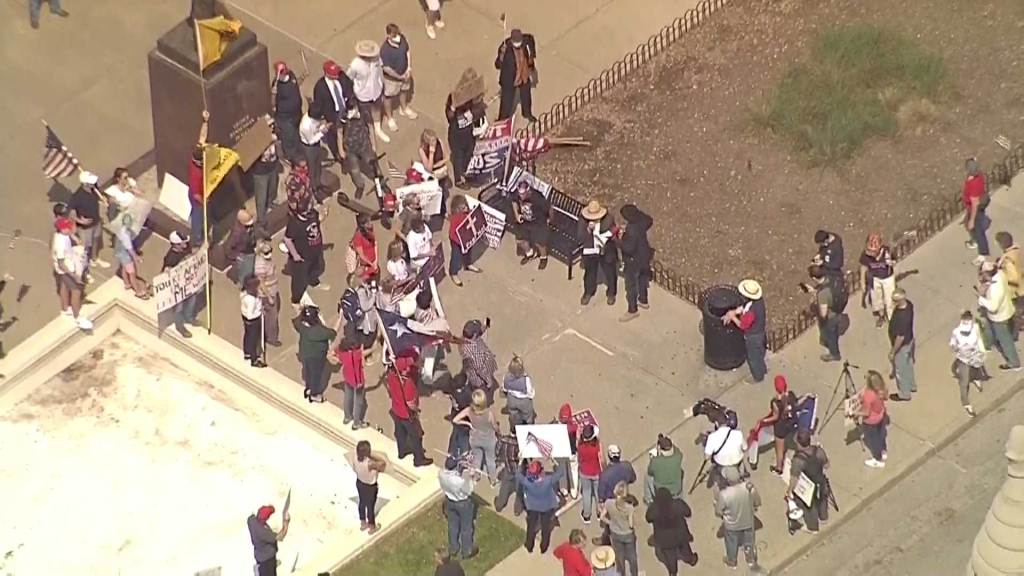 Commissioners John Wiley Price and J.J. Koch were the no votes. They wanted a better schedule for reopening more non-essential businesses and restoring more jobs.
"I'm talking about people and survival and so that's the difference," Price said. "Give them an opportunity to survive."
The "Safer at Home" order limits the number of people allowed at public gatherings, which business can open and halts non-essential medical procedures along with recommending people stay at home when not conducting essential business like medical appointments or buying food.
According to Huang, the latest data shows 90 new positive cases were reported Tuesday , bringing the total to 2,602. Four additional deaths were reported Tuesday, bringing that total to 64 so far in Dallas County.
"Of note, some of the highest single day case counts and single day deaths have been recorded in last week," he said.
Huang did commend the county for taking shelter-in-place actions early on and said Dallas is flattening the curve overall.
"People should not take for granted the impact your actions have had in controlling this," he told commissioners. "I absolutely know that there are people that are alive today that wouldn't have been, had you not taken those actions."
However, Huang and other doctors in the meeting issued a warning that if leaders make a mistake and move too quickly, they'll have to shut the county down again.
Dr. Trish Perl, the head of the infectious disease department at UT Southwestern Medical Center in Dallas, said hospitalizations have gone up in Dallas County and that the county is not meeting the criteria yet in safely reopening, at least until more testing can be done and COVID-19 numbers can improve.
"We all have to anticipate that this is not going to stop tomorrow or the next day," she said. "We actually expect to see COVID-19 around for a while. When I say a while, a year or two years. Until we have a vaccine … We're going to be struggling with how to control this."
Commissioners have expressed frustration with these answers, pushing for any sort of relief for the economy.
"At some point in time, we've got to put a stake in the sand and say that's it. To keep pushing it out one month?" said Dallas County Commissioner John Wiley Price.